Bali Sunrise Trekking and Tour is our specialist, the only one company in Bali offered genuine services and 100% money back guaranteed. We organize Mount Batur trekking, Mount Agung trekking, Mount Abang trekking, Batur caldera trekking and other activities in Bali. Our team 100% Balinese and local guide who born and grow up just on the foot of Mount Batur. Bali Sunrise Trekking and Tour are experienced trekking guide and we focus on guest comfortable and satisfactions. Mount Batur sunrise trekking is our main product because our team born and live just on the foot of Batur volcano, we hike Batur volcano since 10 years old.
Camping Tour MT Batur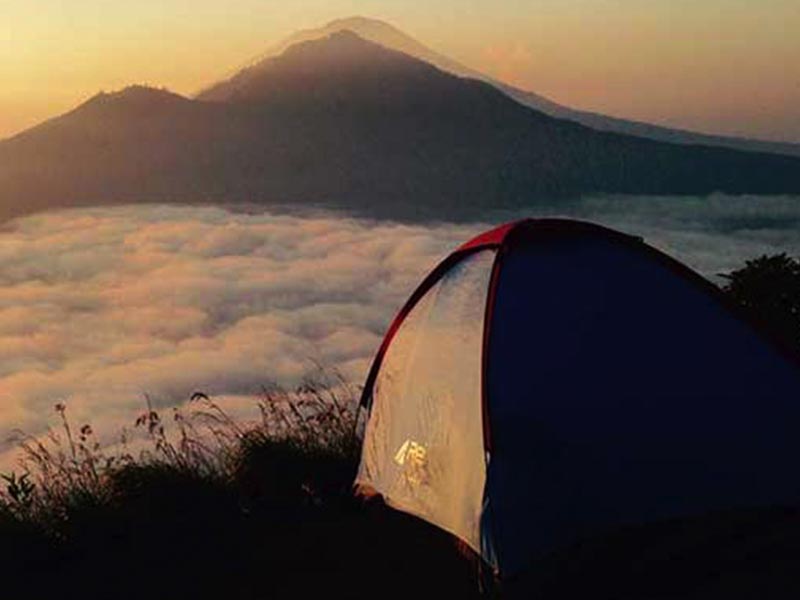 Mount Batur camping tour is overnight camping on mount Batur Bali for stunning sunset and sunrise in two days and one night tour. This Bali camping tour will be best chooses if you love to experiences both a breathtaking sunset and sunrise from 1717 meters above the sea level.
Read more.
Mount Agung Sunrise Trekking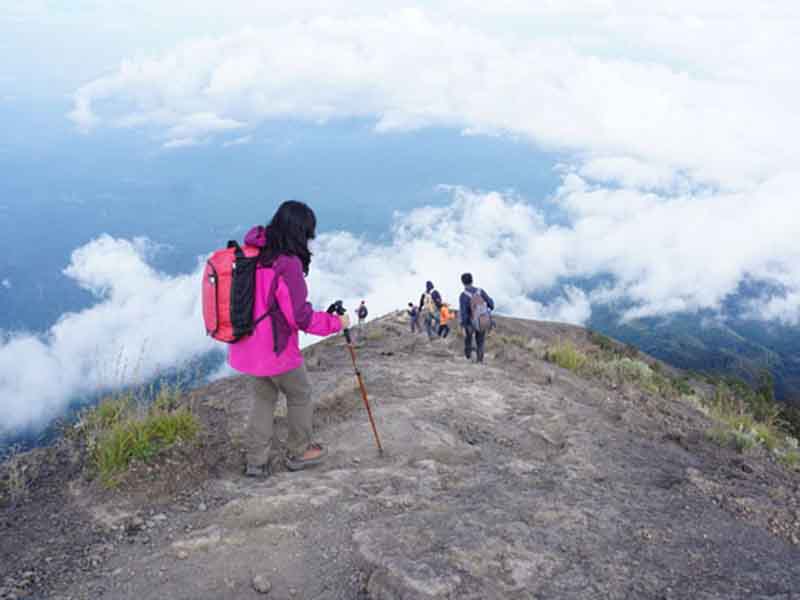 Mount Agung or Gunung Agung is a volcano in Bali, Indonesia. This stratovolcano is the highest point on the island. It dominates the surrounding area, influencing the climate. The clouds come from the west and Agung takes their water so that the west is lush and green.
Read more.
Mount Batur Sunrise Trekking
Mount Batur Sunrise Trekking is the famous outdoors activity to catch sunrise from the summit of Batur volcano with altitude 1,717 meter above seal level. Mount Batur Sunrise trekking well-known as Mount Batur trekking and it's described as most popular sunrise trek in Bali for many reasons.
Read more.
Batur Volcano Jeep Tours
Batur Volcano Jeep Tour a simple or short trip to see volcano famous lava landscape and local farmers community, Black Lava Jeep Tour is a real volcanic jeep adventure tour that takes you on a fun drive across this unique volcano terrain.
Read more.
Batur Caldera Sunrise Trekking
Batur caldera sunrise trekking is trekking in Bali, Batur Caldera trekking is the most beautiful scenery in the Island, it's located in Kintamani Sub-district, Regency of Bangli, Bali. Batur caldera stand between Lombok strait, and Lake Batur. It surround by two volcanoes and a mountain.
Read more.
Mount Abang Jungle Trekking
Mount Abang Jungle trekking (Gunung Abang) in rain forest mountain, Mount Abang jungle trekking in best one jungle trekking in Kintamani we offers, Come on have a peaceful trek through lush rain forest while hearing the birds singing and inhale the fresh air, and amazing views of volcano and lake.
Read more.
Fully Day Trekking Tour ( MT Batur + Sekumpul )
This Package we designed for people who would like to do Challenges explore mountains and explore hidden nature with most beautiful waterfalls in Bali, here we will take you to see and explore amazing sunrise from the top of Mount Batur and do swimming at wonderful waterfalls.
Read more.
Mount Batur Sunrise Trekking and Swing Tour
Bali Trekking and Swing Tour is bali double activities tour is great double activity for enjoy mount batur surinse trekking and then continue for do jungle swing at Bali swing, is great activity for see sunrise at top mount batur with amazing panorama view and then continue..
Read more.
Check tour packages
Bali Sunrise Trekking and Tour committed to show you the Real Balinese Experience by our Best of Bali Tours (main service) and other activities such as ; White Water Rafting, Lembongan Day Cruises, Bali Safari and Marine Park, Elephant Ride, Kintamani Cycling Tour, Mount Batur Sunrise Trekking, Watersport, ATV ride, etc
Mt Ijen from Bali
Best of Bali Tours
Padang Bay Snorkeling Trip
Support By: